Cash For Junk Cars Orlando Junk Car Removal
877-833-8933
Orlando Junk Cars is now operating in most of Central Florida's Counties, Districts and Cities.
We buy junk cars
in Orange county, Brevard County, Hillsborough, Osceola, Volusia, Seminole, Polk County, Osceola, Indian River, Lake County, and offer cash for junk cars all around Orlando, FL.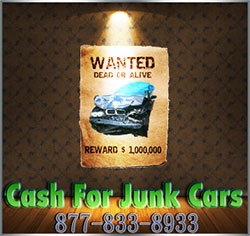 September 9th, 2014 - Sell a vehicle or scrap a car! It's the same thing. Our FREE quote center is now open 24 hours a day, so no excuses. It's time to clean up and that old junk car needs to go first. Why would you let the city take your junk car and fine you tons of fees when you can take a preemptive strike and actually get paid cash for your junk car instead of getting charged for it?
Simply call us at 877-833-8933 for immediate car removal with cash paid.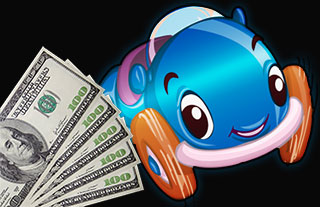 OJC lets you sell your junk car on any day of the week. Our call center will ask a few questions that will further assist us in determining an accurate cash quote for your particular automobile (Car, truck or van).
Cash For Junk Cars No Title
We are allowed to buy your junk car with no title. Please have your VIN number available when selling us your scrap vehicle with no title. This important number can be found in multiple locations. The best place to look would be on your vehicle registration or insurance card, if these documents are not available, the VIN can also be found on the vehicle under the driver side windshield or driver's door jamb.

Misplacing the title is common among many individuals. Old and young, organizied and unorganized, we all make mistakes. That's why we understand that there is always going to be a consumer need for selling a junk car without a title. Our simple process is being utilized daily by our expanding clientele.

Because we handle such a vast portion of Florida's vehicle recycling industry, we have a favored relationship with the local Department Of Motor Vehicles. What does this mean for you? It allows us to waive certain fees associated with vehicle title processing and auto purchasing by dealer meaning a litte extra cash in your hand.

Looking to sell your old and obsolete vehicle for more money with no title? We are obligated to pay you the most cash possible, keep that in mind when searching for a buyer!
Copyright © 2015 Orlando Junk Cars
18711 5th ave Orlando, FL 32820